Sunday, October 25, 2009
blogg-ed at 9:04 PM
Thursday, October 22, 2009
POST EXAM TIMETABLE!!! blogg-ed at 8:17 PM
Click on the picture to enlarge it.
Ps. The last sub on monday is emath
Thanks
Thursday, October 15, 2009
blogg-ed at 9:27 PM
love is in the air!
blogg-ed at 6:50 PM
K this was wad happened during one of the chemistry lessons...
Credits to: Michelle,Zi qin,Shuk kan and Clairene! We are the 'Frequently-Bored-In-Class Clan'---> 'FBI class clan' hahaa lol
Friday, October 2, 2009
blogg-ed at 6:59 PM
yo. check out the new class :D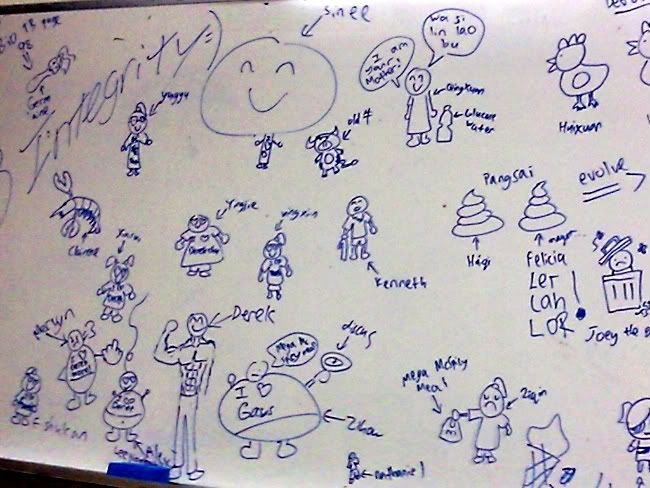 HAZEL :D
Thursday, October 1, 2009
blogg-ed at 6:05 PM
Hey people, good luck for eoy!!!!!
加油!